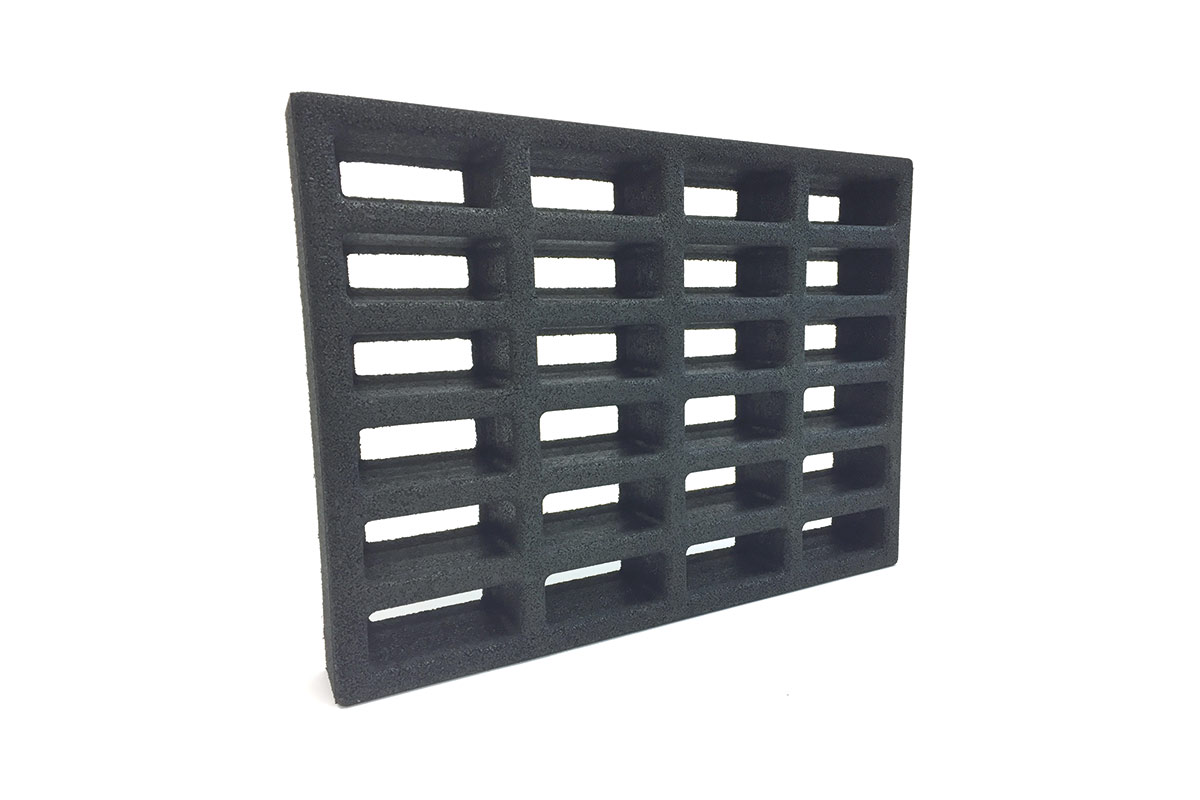 1
Reliable retention of sand in the lying pen due to large chambers
3
Resistant to all attacks by fungi, microbes and insects
5
Shock-resistant, elastic and dimensionally stable even under permanent load
6
No negative reactions between the individual materials
…now lie in it, is the proverbial saying and means that you are responsible for finding peace and quiet at night and thus optimal rest. These simple words reflect how different our "being human" is from the existence of animals. No matter how comfortable we make ourselves, no matter how ergonomic the mattress and perfect the room temperature, if external circumstances put a mental strain on us, we cannot find peace.
It is quite different with the animals. They always live in the moment, do not take worries and hardships with them that rob them of sleep. However, like us, they react to external circumstanc-es. Hard, solid surfaces, cramped boxes, light and temperature can affect the natural sleeping rhythm and, depending on the degree of effectiveness, have a significant impact on the animals. It is not only in animal welfare that people have realised how important it is to provide animals with an optimal environment. Resilient floor coverings are becoming increasingly important in large animal husbandry, among other things to protect the animals' sensitive joints.
Together with our customer OBERLEITNER WINDSCHUTZ, Conradi+Kaiser has developed a sand bedding honeycomb that combines the advantages of an elastic floor system with those of sand and classic bedding. The large-volume element is placed on the floor of lying pens for sur-face stabilisation and is filled and compacted with sand to create a clean and tread-resistant sur-face. If necessary, a bedding layer of chopped straw or pellets can be added. Liquids are drained off and the hygiene situation in the barn is improved. This can reduce germs, improve milk quality and prevent mastitis. The filling sand and the litter absorb moisture well and increase the lying comfort, especially of cattle, even in summer when large animals sweat more.
The company Oberleitner Windschutz has been active on the market for almost 20 years. For farmers and stables, the company in Tacherting, Bavaria, develops gates for husbandry. During the numerous visits to the farms of the Republic, the idea of a pad for lying pens germinated. A partner was found in Conradi+Kaiser who has the highest level of competence in the processing of rubber granulate and the production of elastic floor systems. The joint development of the sand bed honeycomb is an unprecedented success story: By now, the system has been awarded the DLG and BTS certificate and protects large animals from unnecessary injuries and diseases.