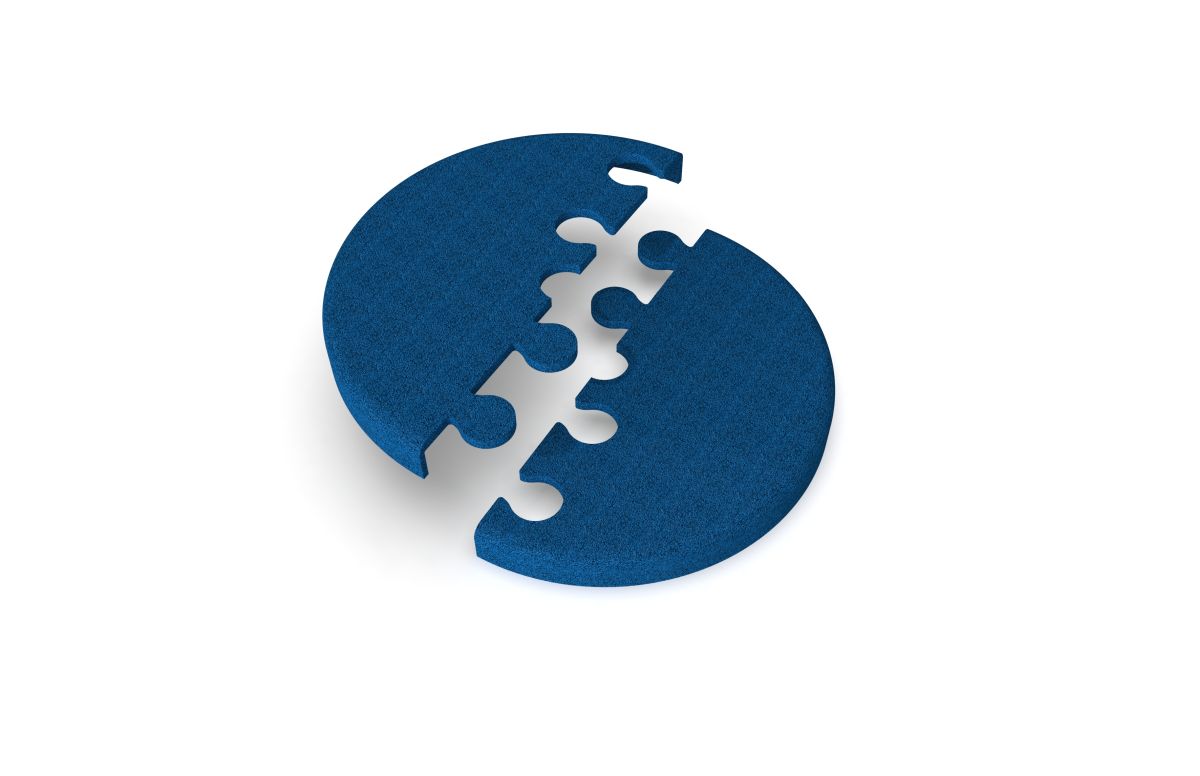 1
Customised mould making = perfect fit
Water sports are trend sports and adventure. In particular, the trend of cruising on the water has increased over the past few years. Whether water skiing, wakeboarding or kite surfing – the possibilities seem endless. What didn't exist until now: floating climbing parks. Adventure Lakes GmbH from Burgberg in the Allgäu has developed this world first. Climbing from one platform to another across the water. While the classic high ropes course is well secured, the climbers in the floating low ropes courses are "only" equipped with life jackets.
The climbing park, with the product name Aqua Chimp, consists of a solid steel construction whose components are screwed together above and below water, as well as large floating bodies made of HDPE plastic. The modular climbing features are attached between the individual steel supports.
What can Conradi+Kaiser contribute? Clearly – slabs of rubber granulate that are placed on the pedestals. Particular attention was paid to the anti-slip properties of the panels. Rubber granules can also be pressed into almost any shape and in almost any size. Perfect for adapting the plate format exactly to the size of the floating body. In addition, the puzzle-like connection allows for quick and easy installation.