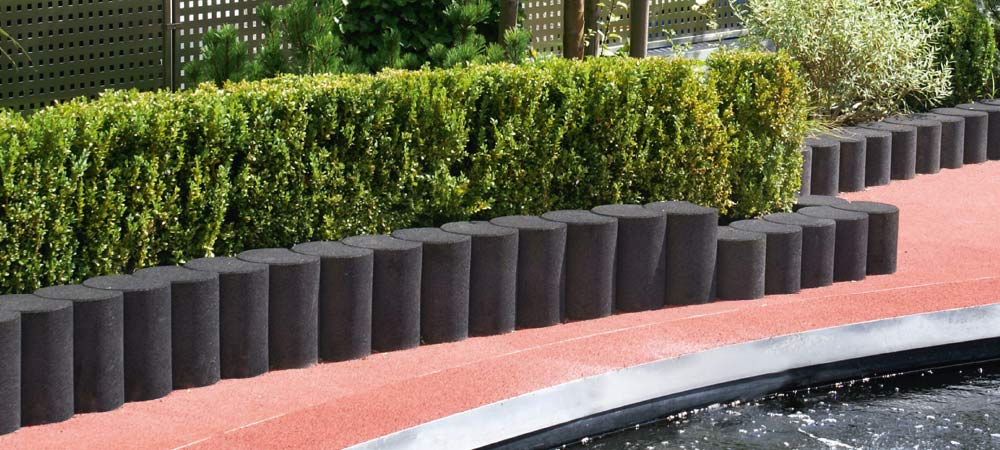 Terrasoft® Palisade
In the 1970s, the triumphant advance of the palisades began: since then they have often been used in landscaping to retain embankments or smaller slopes. Terrasoft palisades made of pure rubber granules are the perfect alternative to conventional solutions made of weather-prone wood or heavy concrete. The shapely elements are bound and encased with polyurethane, and are characterized by a trouble-free installation.
The moulded groove as well as the integrated ground anchor ensure a high stability. In addition to good slope protection, the material offers a pleasant seating surface. Four different thicknesses allow installation in almost all circumstances.
Advantages
integrated floor anchor for high stability
good slope retention
positive connection by integrated groove
very stable
Application
Slope protection and edging for playing and sports surfaces are the areas of application of the Terrasoft Palisades. In addition, they are often used for spectator areas on sports and equestrian facilities.