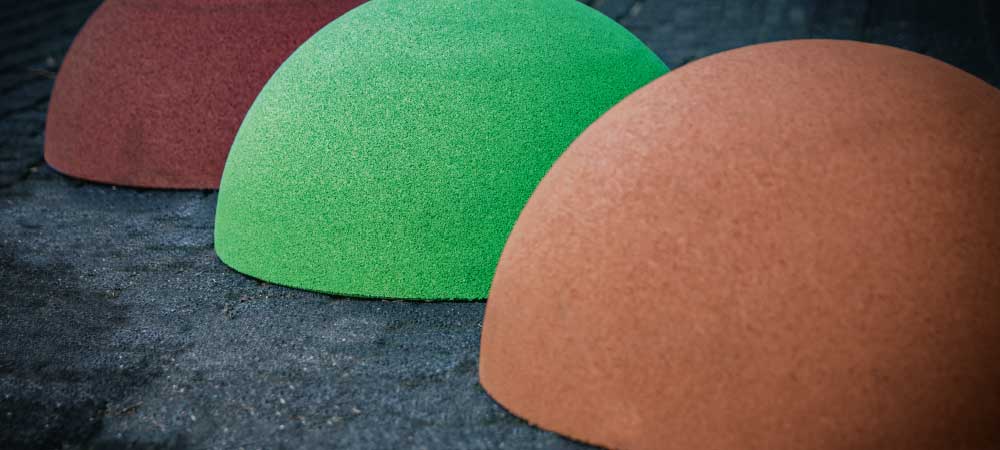 Terrasoft® Half globe
Even as a half globe, the design feature is an absolute eye-catcher! The Terrasoft half globes made of pure rubber granulate in three high-quality colours impressively set the stage for design, and make a great addition to the Terrasoft globes. The half globes with their soft surface can be used as seating or a balancing course. The elements are extremely stable and durable. For an additional charge, the surface is also available with an EPDM coating.
Advantages
low maintenance, robust
extraordinary design feature
Play element
Installation instructions
Half globes with ground anchors can be concreted into a prepared foundation with the help of the ground anchors and thus are permanently fixed.