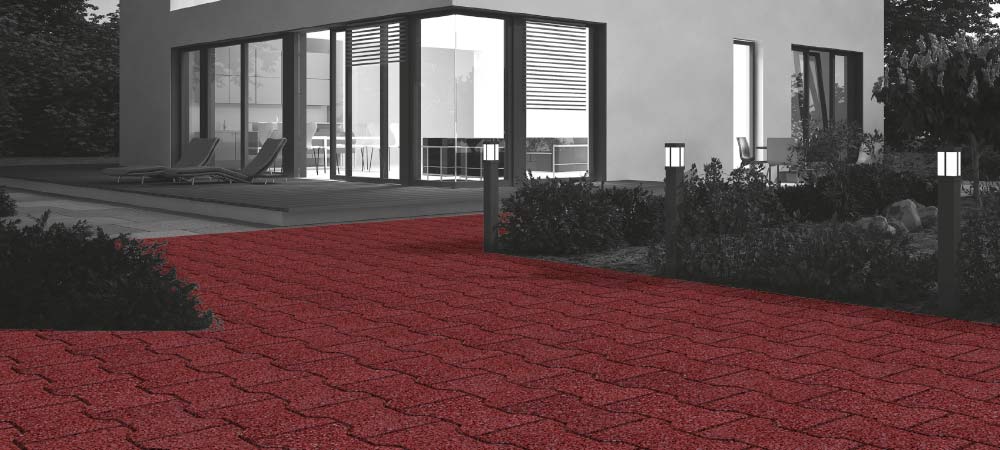 Terrasoft® Double-T
The form-fitting Terrasoft Double-T-Bricks are easy to lay offset and to be fixed to the substrate. They are made of pure rubber granules (1-3.5 mm), bound and encased with polyurethane and guarantee a permanently homogeneous surface appearance. The individual bricks dovetail when laying, so that a stable area anchoring is created within the combination. The Terrasoft Double-T is sound-absorbing and has a slightly resilient walkability.
Advantages
visually attractive installation pattern
very positive connection
Non-slip even in wet conditions
permeable to water / fast-drying
low maintenance
Application
The Terrasoft Double-T is available in three different colours and is used, among other things, in the anchoring of pathways. As a more highly compressed paving, it is used in streetball and basketball facilities, on playing fields and in animal husbandry. In particular entrance areas of houses or company entrances can be upgraded quickly and easily with the Terrasoft Double-T. The T-shaped bricks are suitable for many architectural styles.