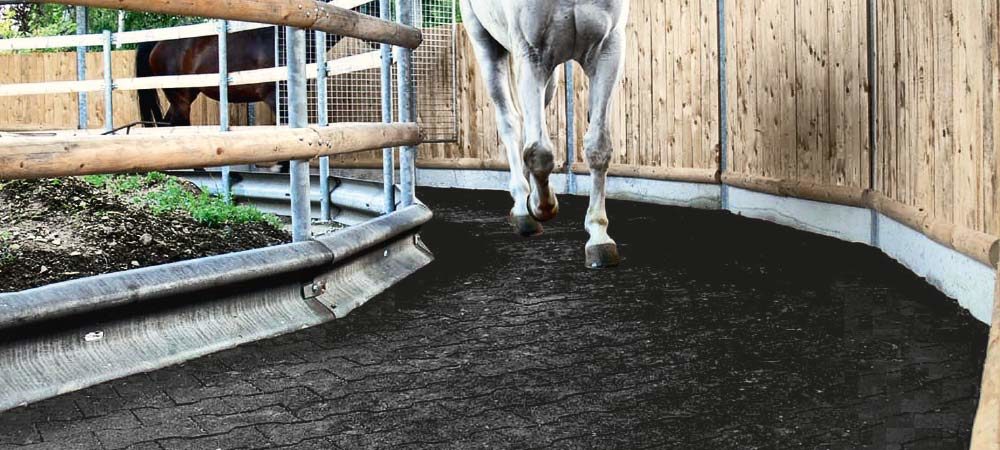 Terrasoft® Double-T solid rubber
The form-fitting Terrasoft Double-T-Bricks are easy to lay offset and to be fixed to the substrate. They are made of impermeable solid rubber and guarantee a permanently homogeneous surface appearance. The individual bricks dovetail when laying, so that a stable area anchoring is created within the combination. The small stones are easy to lay in radii and have a high bonding effect.
Terrasoft Double-T is extremely resistant to abrasion and wear. The resilient material allows a joint-friendly walking comfort, which brings, in particular in the field of animal husbandry, significant orthopaedic benefits. Horses, for example, suffer less often from the ankle and hip joint problems.
Advantages
visually attractive installation pattern
very positive connection
Non-slip
easy to keep clean
drivable with agricultural machines
Application
Joint-friendly floors support the long-term health of horses. In particular in horse walkers and wash boxes, the animals must be able to move without fear and not be in danger of slipping. To alleviate the point load on the joints, a resilient floor covering like the Terrasoft Double-T is required.