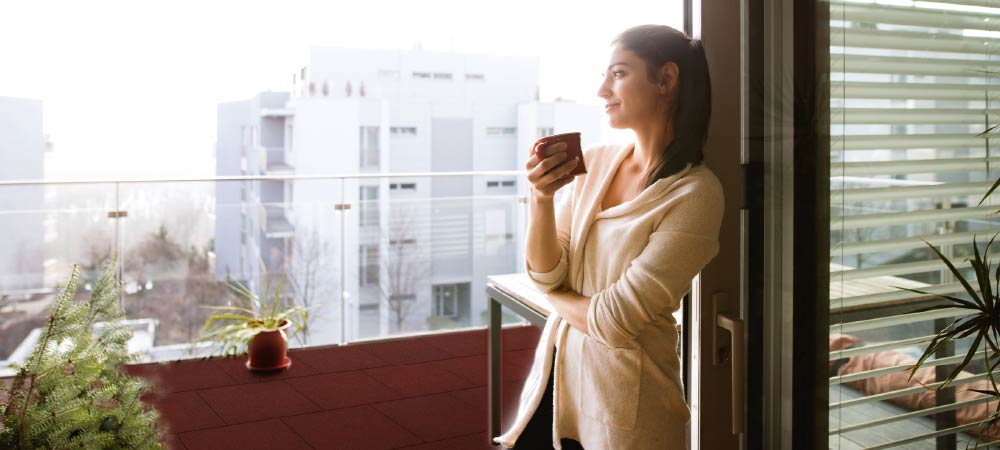 Terrasoft® Rubber-Concrete Slab I
The Terrasoft Rubber Concrete Slab is a combination of a concrete slab with a height of 40 mm and a support made of pure rubber granules (1-3.5 mm, bound and encased with polyurethane, thickness: 10 mm). It has a high dead weight and is laid conventionally. A protection layer has been incorporated into the upper surface, which ensures permanent colour fastness. On the bottom slab spacers have been attached. These prevent the formation of waterlogging on balconies and terraces: Surface water is passed under the slab to a drain. Please note that the surface of the slab should have a slight incline.
Advantages
made in the factory
simple and quick to lay
high level of installation stability
with spacer (drainage effect) on the under side
many colour choices
Non-slip even in wet conditions
fast-drying, low maintenance
Application
The Terrasoft Rubber Concrete Slab is available in three attractive colours and is laid on terraces and balconies.