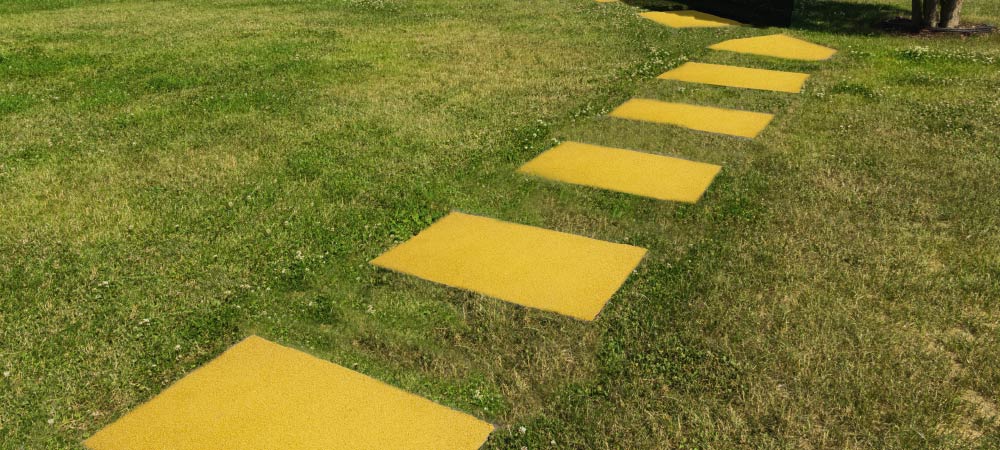 Terrasoft® Rubber-Concrete Slab III
The large-format Terrasoft Rubber Concrete Slab, in the format 750 x 500 x 50/10 mm, is a combination of a concrete slab with a thickness of 50 mm and an EPDM rubber granulate overlay. It has a high dead weight and is laid conventionally creating a stable support. A protection layer has been incorporated into the upper surface, which ensures permanent colour fastness. Due to the positive installation properties, it is often used by gardeners and landscape architects.
Advantages
modern, large format
very high level of installation stability
numerous colour alternatives for maximum creative freedom
stable installation due to high dead-weight
Non-slip even in wet conditions
fast-drying
low maintenance
Application
The Terrasoft Rubber Concrete Slab is available in five attractive, modern colours. The large, very modern format is a perfect match for innovative architecture, for example, in the Bauhaus style. Here, the slab with the strong colours underlines the character of the architecture. Both walkways through gardens as well as entrance and terraced areas are upgraded with this impressive design feature.